Filming with drones - what you need to know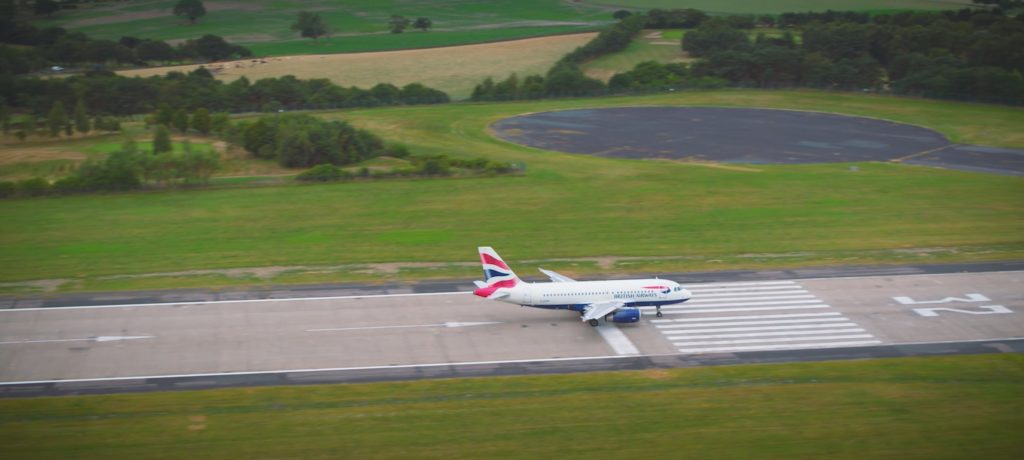 You probably hear a lot that drones are unsafe, that people consistently abuse the system or maybe the whole thing just goes over your head? When flying drones commercially, we have to follow all the protocols and we bring in our friends at Lunar Aerial Imaging to assist and fly the things, for a number of reasons…
You might have seen this article by the BBC recently that the Civil Aviation Authority (CAA) is clamping down on misuse of drones in the UK. Rightly so.
If a drone were to land on a person, hit an aeroplane or be flying in a busy place, such as London, and something were to go wrong, it could cause some serious damage, or even worse, loss of life. Drones aren't toys and need to be handled correctly. Before every single one of our drone shoots we provide risk assessments, site assessments, and warning signs and on shoot we make sure everyone knows we are flying and have a flight safety briefing.
This isn't to go OTT, it's to keep everyone safe.
In order to fly a drone commercially the drone pilot needs to pass a theory test, written test and write a detailed operations manual all approved by the CAA. This CAA Permission for Commercial Operations (PfCO) needs to be reviewed by the CAA every year involving a resubmission of the operations manual including all logs, and any amendments to adhere to policy changes, plus acopy of their public liability insurance. Lunar Aerial Imaging has also gained special CAA permission to fly at night.
Having this level of professionalism and experience at our shoots also allows us to deliver a better-quality product. Everyone knows what's going on, we all know the objective and we all know how we're going to do it. With that kind of communication, with the boundaries in place, it allows us to create some spectacular content.
I'm sure nobody wants an injury, I doubt many people want to worry "on their mind" and operating in this way gives everybody, us, the client and anyone else involved complete piece of mind that we are following all the regulations and procedures.
Drones can really add that "wow" factor to a video. Look at this project below that we shot for Destination Harrogate…
How would you feel if a drone were flying above your house without your permission? I bet you might have something to say about it. Flying on anyone's land whether a business, person or local authority then permission needs to be obtained. There are also strict rules as to where you can and cannot fly in regards to proximity to public space and buildings, people, prisons, airports etc, and airspace. All of this is considered when choosing the right site.
It's about doing it right.
Drones can make projects look stunning, look how our video for Severfield, the UK's premier structural steel company turned out…
Aerial filming most certainly gives that buzz and "wow" to a video whether filmed indoors or outside. The finished product is of a higher quality, with more engagement for the viewer.
When considering drones on shoots you must ensure it's done correctly. Don't take the risk and ensure you employ the correct people to get the job done.
If you have any questions about this post or would like to discuss a project, please feel free to get in touch.
Get In Touch