Transform your internal communications with video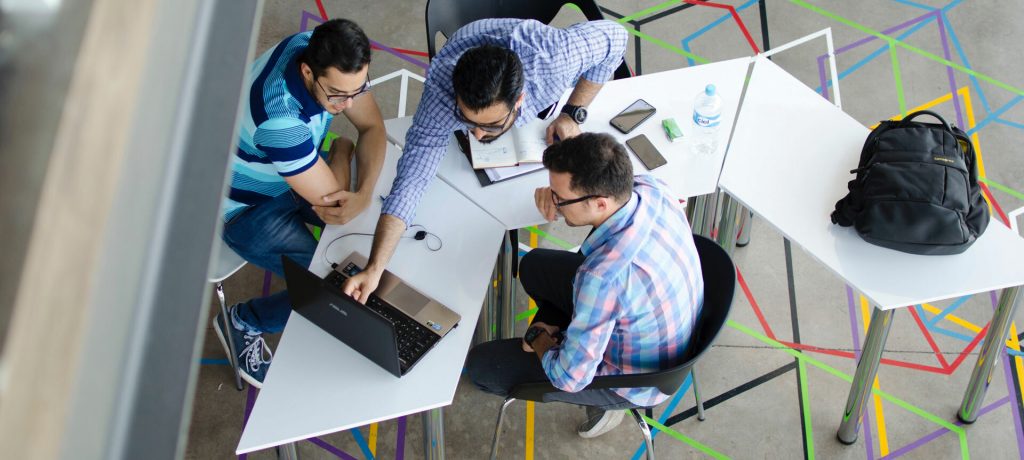 Your staff and employees will often be one of, if not the most valuable asset that your company has and investing in hiring, retaining, nurturing and developing them is a priority.
The best HR policies in the world will be useless if you lack the ability to communicate to and connect with your employees. Not surprising then that, in a survey carried out by Hays Recruitment, 58% of employers recognise their own need for good communication skills.
In an increasingly fragmented working environment, in businesses where day-to-day contact is minimal, in organisations so large that you rarely are able to deliver one message to everyone at the same time, video is a fast becoming one of the most important tools in the internal communications tool box.
When it comes to internal or employer communications there's a lot that we can learn from the marketing world. Here are just a few ways that you could transform your internal communications with the power of video.
Stand out in a noisy world
As Jeff Bezos said, "your brand is what people say about you when you're not in the room."
As a prospective employer, you are competing for the best talent. Creating and communicating a sense of expectation, an emotive articulation of your vision and values, could be the difference between hiring 'meh' and hiring 'woo-hoo'!
We humans are funny creatures – we make decisions based on our emotions and seek to rationalise those decisions later. So, when it comes to your employer brand video, there are some simple things your video or video campaign should achieve:
It must stand out in a noisy world – not just when it's a so-called 'employer's market' because to attract the best, you need to stand-out above the rest
It should evoke an emotional response that's relevant to your business – for example, if you're in the care industry, you may want to evoke a different emotion from a tech start-up
Make it about the employee as much as it's about you – if not more so.
Ultimately, your video should lead a prospective employee to want to take the next step to find out more about you
There are many examples of great employer brand videos out there, but we particularly love this one for Heineken which ticks all the boxes and oozes Heineken's business and brand culture.
Shine a spotlight on your stars
If employer brand video is about creating awareness at the top of the employee funnel, then career choice video is about helping prospective candidates for a particular job better understand the role and what's required of them.
When hiring new staff, it's amazing how much we can spend on recruitment agencies, on advertising and on the interview process. The addition of video into that mix is rarely considered but could help you find the perfect candidate.
This is where 'a day in the life of' video can prove particularly effective – not only does it provide a prospective candidate with a clear expectation of what to expect, but it's an opportunity for you to use existing employees as advocates and spokespersons.
John Lewis / Waitrose have nailed their employer branding and use this type of video to attract staff, not just for existing vacant roles but prospectively. Here's just one example of a simple video shot in store with a handful of staff that sums up what you can expect from a job as a Selling Assistant.
Helping employees aboard the good ship
Any HR professional knows that a great onboarding process is one of the (not-so-secret) secret ingredients that gets the employer / employee relationship off to a great start. When you take time to craft an onboarding process, it demonstrates how important your vision and values are, your processes and systems, how the company works and where a new employee fits in.
Video can be a great way to welcome people in on their first day or even before they arrive – creating a sense of excitement and expectation. Whether it's a message from the CEO, founder or figurehead to a personalised welcome from their new team, video is so much better at conveying key messages than lengthy documents could ever be.
Keep your onboarding video short – ideally no more than 7 minutes. Make it engaging and interesting – allow the personality of the business and its people shine through. Start at the top – your founder's story, the vision for the company, what unites you all. Tell a new employee about your customers and stakeholders and show them how people make a difference.
When you get really good at this, you can start to create video that is personalised to the specific department or role – introducing people to their teams, to their workspace, some basic how-to messages or key procedures.
This really simple video from Grub Hub is a good example of this role specific onboarding – simple tips from one driver to another:
Embedding a learning process
Consider the last time you used a search engine to help you find a solution to something – how to mend a washing machine, how to prune a rose bush, how to run faster…. The chances are there were plenty of video 'answers' and it's likely you used one of those rather than reading a blog or some other written guide.
The reason video is becoming an increasingly popular way for search engines to answer our questions is because it's our preferred learn method. We retain more information from video, we can learn more quickly by watching and a short video can often convey even complex concepts in considerably less time than it would take to read.
When it comes to your employees' ongoing development, the power of video is just as potent. There are other benefits to training and development delivered through video too. It can help reduce costs – rather than running a training session for each cohort; everyone gets the same experience; it can be made interactive and that way can also be measurable.
There usually comes a point when we forget some (or all!) of what we've learnt – especially if we haven't yet had a chance to put it into action. You can make your training videos accessible to employees at any time provided you have a suitable system in place.
Key to video training and development is to plan ahead. Start by identifying the learning that you want everyone to achieve and then increasingly develop content into more niche or role specific areas. The more we understand about what areas you want to train your employees on, the more we can look for ways to multi-purpose content, video shoots, time and investment.
Create a bit of razzamatazz
Annual employee conventions, presentations, updates and award ceremonies are a great opportunity to showcase your lighter side as an employer. Limited only by your creativity, you can commission video to be part of your content, opening your conference with a video for example; you can video your event, taking sound bites from presentations and vox pops from attendees to create a record of the event; you can even empower employees to create video to share at such events – new staff documenting their journey, teams working on particular projects – the options are endless.

Here's something we made earlier!

There are times when your leader may have to deliver difficult news too. And when you have a large and disperse workforce, video can provide one of the most powerful and honest ways to do this. This video from Arne Sorenson, CEO of Marriot giving an update on the impact of coronavirus is heartfelt, honest, simply and carefully made, proving that it doesn't require high production values to be authentic.
Video for employee communications is only just getting started. We can see a future where the production values and content for employer brand, onboarding, training and event videos are as highly regarded as those made to sell your product or service. So, if you want to give your marketing team a run for their money, give us a call to discuss your next project.
If you have any questions about this post or would like to discuss a project, please feel free to get in touch.
Get In Touch