Part 1 - Video Production – The Ultimate Guide to Working with your Video Production Agency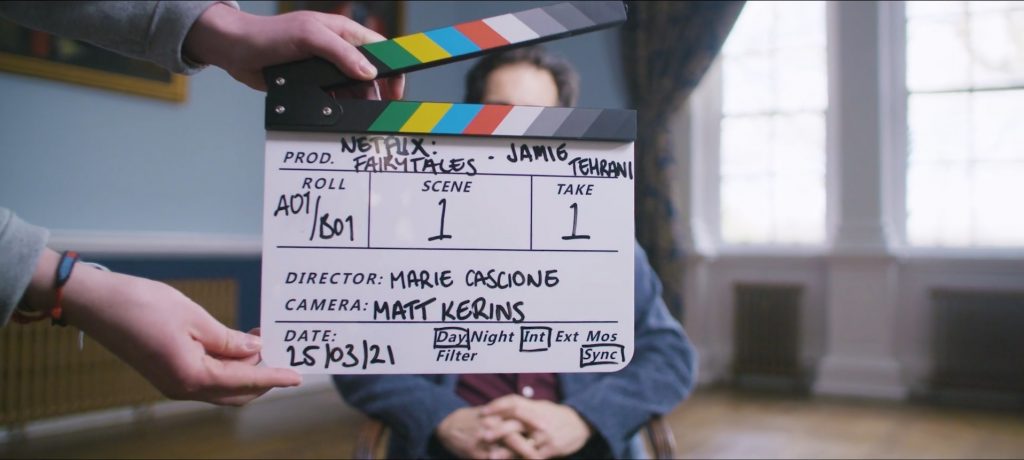 For most of you who work with Reel Film or indeed any other video production agency, you probably feel there are only certain things you need to know about video production and motion graphics video – and you'd be right. After all, the whole point of hiring a specialist agency is that so much of the process is managed for you.
So, why an ultimate guide? Because we know from working with our existing clients that there are many questions you may have to which a very brief answer may be just enough. And if it isn't, we use this blog to point you towards others where you can read more deeply around a subject or find useful tools and templates to work with.
Can anything claiming to be the ultimate guide really deliver? Well, we leave that to you to decide, but this blog is an ever-evolving piece that you can come back to and which we will continue to update as new questions and topics arise from working with our many clients.
We have attempted to make it as comprehensive as possible, but if you have a burning question that you want answering or a topic you think we should cover then drop us a line.
Section 1: starting at the beginning – what is video?
What does a production company do?
The term video production company covers a very broad range of businesses operating in the world of film and video. Although the terms are often used interchangeably, typically a video production company focuses specifically on video for the purposes of marketing, broadcast, or for internal use, whilst 'film production company' is the term more often associated with film made for large audience entertainment purposes.
Your video production company is responsible for all aspects of making your video – from the initial creative idea to delivering the final version of your video, to you or your agency partners. The steps of the video production process include creative idea, storyboarding, scripting, scheduling, sourcing 'talent' (actors), film locations, music, props, and costumes, providing all the crew and kit for filming, recording voice overs and managing sound design, editing, graphics, and providing the film in the correct formats.

What are the different types of video?
There is a vast array of different video types and formats and almost any message can be told through film. Depending on what you want to achieve, there's likely to be a different style of video that will suit your needs.
There's a difference between the content of a video and the technical format of making the video. In terms of content, top-of-funnel advertising and promotion are usually the driving force behind the reason for making the video and they often use a wide variety of broadcast formats to get in front of their target audience at a time/place that's relevant:
Product or service promotional video or advert: usually used to tell an emotive brand story or outline the functional benefits of a product or service.

Corporate video: usually not intended for public viewing, corporate videos are designed to bring the company, rather than a specific product or service, to life through film.

Employer brand video: used by companies to advertise themselves as employers with the aim of attracting top talent

Live event video: businesses often want a record of their live events, including vox-pops (or mini-interviews), footage from the venue, speakers, activities and so on

Social content: shared through social media channels, social content videos are often longer-form videos, or serialised into snippets. Whilst they too may be short-form, they are often longer, up to 2 minutes.

Digital display video: this type of video aims to convey a strong brand, product or service message without sound so that it can be used in settings such as on outdoor digital advertising boards, on exhibition stands, or in head office reception.
Middle-of-funnel communications and videos are design to aid the consideration phase, when consumers or clients start to consider a business, brand, product or service more deeply. Often this type of video is hosted on websites or social channels because they are more actively looked for:
Product/service explainer: common in the b2b world but also in consumer marketing, these types of videos go in-depth and provide more information that is generally included in a top-of-funnel advert

Customer testimonials/success stories: social proof is known to greatly support the sales process – when we hear from others about their experiences, our trust in the brand or business grows. In the B2B world, customer testimonials may also include case studies.

Behind-the-scenes videos: giving potential customers and clients an insight into your business, whether it's how a product is made or demonstrating your ethical credentials, pulling back the curtain can be a powerful way to increase consideration
At the bottom-of-funnel, there's still a role for video to help make the final decision.
How to videos: whilst these are also useful in the post-purchase phase, how to videos can be useful in reassuring potential customers and clients that the product or service is easy to use

Unboxing videos: whilst these also work higher-up the funnel to improve consideration, unboxing videos can help bring a more simple product to life in an emotive and engaging way
When focusing on retention and re-engagement with existing clients and customers, there are several video types that work well:
Vlog: perhaps best left to those brands and businesses that are personality-led, vlogs or video blogs can be a useful way to stay front of mind by providing content that people what to watch

Research, white papers, insight, business content video: mainly reserved for the B2B world, most businesses who broadcast their thought leadership pieces tend to do so through media such as presentations or written documents, but video can be a really effective way to bring this type of content to life
Beyond the business/brand to customer/client relationship, there are also a number of video types which are used by businesses specifically for communicating with staff:
Welcome and onboarding video: especially for large businesses where meeting everyone in one go might prove tricky, video can be a great way to introduce new employees to a business, its people and its ethos.

Training videos: there's plenty of research which proves that people retain information far better when it is a combination of words and moving images.

Annual/quarterly business reports: video can help management teams bring dry information to a wider audience, both staff and investors
On occasion, you may need something to manage challenging situations:
Public information video: this may include product or service recalls or communicating challenging situations. Prepared video can help to manage press and public interest enquiries.
Not exhaustive, but one which covers the most common form of videos, this list demonstrates the most common 'types' of video but shouldn't be confused with the techniques and methodologies for making them.

What are the different types of animation and how would I use them?
When we say animation, most people think of their favourite cartoon or Pixar movie. But when it comes to marketing or internal communications, animation covers a wide variety of formats that can be effectively used for the task at hand.
Put simply, the difference between a video and animation is that the former uses real movement of people or objects whereas animation requires manual intervention to create movement. This may be achieved through a wide variety of techniques such as frame-by-frame drawings, computer-generated images or overlaying static or moving images with words or graphics. The main types of animation are:
2D motion graphics
3D animation
Whiteboard animation
Kinetic typography
Just because it doesn't use live action, doesn't necessarily mean that animation is less expensive – we recommend that you don't base your decision on whether to use video animation on budget alone. There are three key reasons why animation may be the best solution to your objectives:
Animation is usually better at conveying complex or technical messages.

It is much easier to customise for different audiences.

Content can be updated without reshooting the entire video.
Top 10 benefits of video in B2B marketing
Video is fast becoming a core part of the B2B marketing mix, indeed, in a LinkedIn poll 62% of B2B marketers agreed that video is now their most important content format and 77% say it is helping them to generate more leads.
In this blog we explore the key benefits of using video in B2B marketing. B2C marketers will also find some key video tips here too.
If you have any questions about this post or would like to discuss a project, please feel free to get in touch.
Get In Touch